A Circular Economy Initiative brought to you by
the Calgary Horticultural Society and The City of Calgary
---
What is Seed to Table?
Seed to Table is a low-input growing initiative that goes through each of the steps in a gardening journey. Learn how food comes full circle from the seed to your plate and how your garden can (more) fully provide from planting to preparing and preserving. The classes and resources in this initiative will help you to:
Become increasingly self-sufficient
Save money
Reduce waste
What is a circular economy?
A circular economy eliminates waste and pollution, and conserves resources. It is a shift from a throw-away to a circular mindset to extend the lifecycle of goods, food, and resources through better design and continuous reuse, so nothing goes to waste.
---
Use these links to navigate to page topics
---
Be YardSmart Rain Barrel Stand
Use wood you may have on hand to build a rain barrel stand for a Green Calgary rain barrel.
Materials
One 8' pressure treated 4×4 post
Half sheet of 1/2" Plywood (24"x 48")
One 2×4 piece of dimensional lumber
32 Deck screws (2.5")
Outdoor stain or paint (oil-based)
---
Seed to Table Classes
STAGE
CLASS
DATE & TIME
PLANNING
Seed to Table: Planning Your Garden and Saving! (Zoom)
Tuesday, Feb. 28,
7:00-8:30 pm
PLANNING & SEED STARTING
Seed to Table: Kickstart Your Garden (Zoom)
Saturday, Mar. 4,
9:30-11:00 am
PLANNING
Planning Your Kitchen Garden (Zoom)
Monday, Mar. 13
700-8:30 pm
RAISING YOUR PLANTS
Community Garden Kitchen Table Talk (Zoom)
(Soils focus)
Wednesday, Mar. 22, 6:30-8:00 pm
PLANNING
Seed to Table: Daydreaming Your Ideal Garden at Seedy Saturday (at Winston Heights, Seedy Saturday event)
Saturday, Mar. 25, 1:30-2:30 pm
PLANNING & SEED STARTING
Seed to Table: Growing in a Greenhouse (Zoom)
Sunday, Mar. 26,
1:00-2:30 pm
SEED STARTING & RAISING YOUR PLANTS
Seed to Table: Extending the Alberta Gardening Season (Zoom)
Tuesday, Apr. 4, 7:00-8:30 pm
RAISING & MAINTAINING YOUR PLANTS
Seed to Table: Growing in a Small Space (Zoom)
Thursday, Apr. 20, 7:00-8:30pm
PLANNING, RAISING & MAINTING YOUR PLANTS, HARVESTING
Seed to Table: Grow Your Groceries – Fruit (Zoom)
Sunday, Apr. 30, 9:30-11:00 am
PLANNING, RAISING & MAINTING YOUR PLANTS
Seed to Table: Starting From Scratch (for total beginners) (Zoom)
Tuesday, May 2, 7:00-8:30 pm
MAINTAINING YOUR PLANTS
Seed to Table: Let's Make Compost! (Highfield Regenerative Farm)
Tuesday, May 9, 7:00-8:00 pm
COMPLETE CYCLE
Seed to Table: Growing Herbs (Seton Library)
Monday, May 15, 6:30–8:00 pm
MAINTAINING & HARVESTING
Seed to Table: Growing Edible Flowers (Zoom)
Wednesday, May 24, 7:00–8:30 pm
PLANNING, RAISING & MAINTING YOUR PLANTS
Seed to Table: Dryland Veggie Growing (Zoom)
Wednesday, May 31, 7:00–8:30 pm
MAINTAINING YOUR PLANTS
Seed to Table: Rainwater Harvesting (Zoom)
Monday, June 5, 7:00–8:30 pm
PLANNING TO HARVEST
Seed to Table: Succession Planting Cool to Warm Crops (Zoom)
Wednesday, June 7, 7:00–8:30 pm
MAINTAING YOUR PLANTS
Seed to Table: Feeding Your Soil (Zoom)
Saturday June 10, 9:30-11:00 am
SEED STARTING & RAISING YOUR PLANTS
Seed to Table: Indoor Edible Growing (Microgreens & Herbs) (Genesis Centre)
Sunday, June 11, 10:30 am-12:30 pm
MAINTAING YOUR PLANTS
Seed to Table: Pest or Pal – Critters in Your Garden (Zoom)
Saturday June 24, 10:00-11:30 am
SEED STARTING & RAISING YOUR PLANTS
Seed to Table: It's Not to Late to Get Growing (Village Square)
To register please contact:
Crystal Bassett,
Crystal@hubsconnector.ca
403-701-1207
Saturday, June 24, afternoon
MAINTAINING YOUR PLANTS
Seed to Table: Cover Crops (Highfield Regenerative Farm)
Wednesday, June 28, 7:00-8:30 pm
HARVESTING & PROCESSING
Seed to Table: Fall Soil Building
Tuesday, August 29, 6:30-8:00 pm
SEED STARTING TO HARVEST
Learn to Grow Garlic
Saturday, Sept 16, 2:30-3:15 pm
WRAPPING-UP
Putting Your Garden To Bed
(Registration pending)
Thursday, Oct 19, 6:30-8:30pm
HARVESTING & PROCESSING
Minimize Your Food Waste
(Registration pending)
Sunday Oct 22, 9:30-11 am
There will be classes offered from March through to October. Classes and/or details will be added as soon as they are confirmed. Please check back regularly to find new offerings.
---
Tips & Tricks
STAGE
TIPS & TRICKS
PLANNING
You can start this part of the cycle anytime. It may simply mean you have to consider what/where you can grow in accordance to the time of year. You can grow year-round!
Grow what you will use – think about what you and or your family likes to eat
Planning will help you reduce waste by avoiding the pitfalls of impulse buying, putting the wrong plant in the wrong place etc.
Discover what is successful in your neighbourhood by visiting a community garden and/or chatting with neighbours. Markets and local growers can also provide insights. Take a class.
Create a diagram on paper and use cutouts drawn to scale to help you plan where to place garden beds, shrubs, trees, and other garden features. It's easier than having to move them with a shovel.
Use a temporary garden such as grow bags until you can determine the best location for a kitchen garden vegetable bed. They can be moved if needed to improve plant growth. Because the angle of position of the sun changes over the growing season, it can take a full season to learn where to site a vegetable bed. The sun and wind exposure of the garden will affect what plants can be grown and will thrive. Select the location carefully and you will be rewarded.
SEED STARTING
Winter sowing is great for starting seeds that required a cold period (stratification) to germinate. Vegetables such as cabbage, spinach, kale, Swiss chard do well when winter sown.
Tuck Tape, an exterior insulation sheathing tape, works well for sealing winter sowing containers. It does not peel off the containers in outdoor weather conditions. Look for Tuck Tape with the insulation in home improvement stores.
Watering – When starting plants from seed, it is important to keep the soil that the seed is planted in moist, but not wet. The surface should feel damp to the touch. The soil should be moist several centimetres into the container. To help retain moisture use a plastic cover or reuse saran wrap. Uncover when plants start growing and use a mister to keep the moisture level the same until the seedling has its first set of true leaves . At that time, the plant needs deeper watering less often. Once the seedling has reached that stage, the surface of the growing medium can dry out between waterings. For plant health and the prevention of rot, watering in the morning is recommended.
Confused what to start when? Check out our resource page for handy seed starting charts & tables.
RAISING YOUR PLANTS
Harden off any indoor starts before moving them into a permanent outdoor home. This is getting them used to the intensity of natural light and other outdoor conditions gradually.
Learn more here.

Water saving tips from participants:
– bring a bucket with you into the shower to capture water you can use for plants
– save unsalted cooking water – once it has cooled, use it to water plants
– when rinsing vegetables, fruit, rice or beans collect rinse water in a bucket below your colander
MAINTAINING YOUR PLANTS
Consider tucking herb starts into floral containers (make a great filler) or empty spots in the garden. Be careful with mint in the garden as it does like to spread.
If you purchase soil, mulch, or compost in bags, save the bags to reuse. They are made from a heavy plastic and are great for refilling at self-serve bulk bins. They can also be used as a garden tote for gathering weeds when caring for the garden. Use the bags to store leaves collected in the fall to use in the spring.
Check your plants regularly for pest damage. Know what plants look like regularly and with damage. Learn how to deal with pests. Some pests to look out for:
– Aphids – common, especially on stressed plants – spray off with the hose. Spray every few days until eliminated
– Cabbage moth caterpillars – check your brassicas for holes – pick off caterpillars, protect plants with netting or row cover
– Lygus bugs – like several crop plants and larvae are voracious eaters – squish or vaccuum off

On indeterminate (vining) tomatoes make sure to pinch off growth that is 45 degrees to the stem (usually between stem and main leaves/branch) as this will improve fruiting. Note suckers can be replanted. Near the end of August remove most of the leaves to encourage ripening of the fruit. Monitor for frosts and remove green fruit before frost and ripen indoors in a paper bag. Consider covering plants if frost is light – old blankets work fine but keep them raised off the plant as much as possible.
HARVESTING & PROCESSING
Learn how to prepare and use the whole edible plant. For example, make pesto with carrot tops and save vegetable ends in the freezer to make soup stock when enough is collected. Find a way to use the leaves of cabbage plants as well as the heads. Save the dry, papery skins of onions to colour eggs.
Make sure to harvest your garlic scapes (see resources below), usually in July. These make great pesto, can be used in place of garlic cloves or be cut up into salads.
If flower heads are starting to form on your greens pinch them off as they will make plants bitter.
Eat flowers and seed-pods. Many flowers are edible including squash (eat the males), arugula and radishes. Green radish pods are also quite tasty.
Explore the many options for herb preservation – many can be dried, some can be frozen, they can be added into butter, vinegar or oil.
Consider preserving greens such as beet tops – they can be blanched (boiled for 2 minutes than cooled in ice water) and frozen to preserve nutrients. They work well in recipes in place of frozen spinach. Kale and other brassica greens as well as spinach can be similarly preserved.
Explore dehydrating vegetables – many vegetables can be made into chips in the oven or in a dehydrator. You can prepare your own soup stocks by dehydrating as well.
Fill empty spaces with succession plants – greens and radishes can be sown mid-August for a second crop. Cover-crops such as fall/winter rye can also be planted after other plants are harvested.
Harvest tomatoes before they are fully ripe (when they have a bit of colour). They can ripen off the vine (in paper bags works well). They will still taste good and then the plant will make more fruit.
Potatoes store better if they are properly cured. Spread them out in a well ventilated area under a cover to prevent light exposure for two weeks. To test if they have cured, the skins should remain intact and firm if rubbed with your thumb. After curing rub excess soil from the potato. Do not wash them.
WRAPPING-UP
Make sure you water in any perennials (including trees & shrubs) really well before winter to ensure there is ground moisture in case of a Chinook and for spring. For deciduous plants reduce watering slowly until the end of September. In October, after leaf drop/leaf die-back water well again before the ground freezes (usually end of Oct). Continue to water evergreen plants until the ground freezes. Pile salt-free snow on beds as insulation / source of water. Mulch plants well to help with insulation during Chinooks (however don't pile mulch against stems/trunks)
Harvest any frost-sensitive plants (e.g. tomatoes, peppers, beans) regularly before the last frost (approx. Sept 15). Greens and brassicas can tolerate frost so don't rip them out. Consider a last harvest before ground freeze (near end of Oct). Carrots and parsnips sweeten up more with a frost.
Leave in roots of above ground vegetables behind when harvesting – these will feed the soil biology! Cut off plants at soil-level. For root crops try to minimize soil disturbance by removing plants one at a time. Don't leave soil bare – mulch with compost, wood, straw (may need to net straw if winds affect your property) or pellets or consider a cover-crop.
Plant hardneck garlic in early October for a good crop next year.
Sow spinach seeds in mid to late October for an early start in spring. They will come up when they are ready!
Spend a few minutes reflecting on the season – what worked well, what didn't. What varieties of vegetables or flowers were most successful in your garden? Are there pests you can research over winter to have preventative methods ready for spring?
Clean your tools well before putting them away for the season. Dirt will wear out your tools faster. Oil handles with lindseed oil.
New Tips & Tricks will be added throughout the season – check back regularly for updates!
---
Additional Resources
STAGE
RESOURCE
DESCRIPTION
ALL
Gardening FAQs
The Society has all kinds of answers to commonly asked questions on this site.
Northern Homestead
Blog about northern growing techniques.
AMA's Good to Grow
Guides, growing group and podcast to help people grow in AB.
Grow Veg – Cheap Tricks
Video of tips to save money
Greatest Gardener of All Time
Fun short videos on gardening: growing food scraps, tea, veggies, food forests & small spaces
Zone 3 Vegetable Gardening
Lots of blog posts on growing vegetables in our zone
PLANNING
Planning a Vegetable Garden
6 steps to consider when planning a new vegetable garden
SEED STARTING
Calgary Seedy Saturday
March 25, 2023 – A day for exchanging seeds and learning more about seed starting. Website also has resources
Seeds of Diversity
Several videos plus lots of seed resources
Winter Sowing
Don't have (enough) indoor space to start your cool season plants (e.g. greens) – then try this technique with milk jugs
Seeding Dates for Calgary &
Seed Starting Chart
Check out our partners' webpages for local seeding dates. Make a plan and get all your supplies ready ahead of time!
Easter Fun – Growing Eggs
Save your eggshells and give them a fun hairdo with microgreens or herbs!
Create Your Own Seed Tape
Make your own seed tapes to keep small seeds (e.g. carrots, beets) spaced out in the garden.
Make Your Own Newspaper Pots
Learn how to create seedling pots out of newspaper
Direct Seeding in the Garden
Learn which seeds to start in your outdoor garden
Common Germination Problems
Seeds not coming up? Check out this guide for some advice
RAISING YOUR PLANTS
Cold Frames
Get a start on growing some of your plants outdoors and/or protect them from a cold snap using a cold frame.
Separating Seedlings
Did you plant multiple seeds/pot and several of them grew? Learn which ones to separate, which ones do best if one is cut off at the soil level and which plants can be planted together in the outdoor garden.
Cool Season Plants
Did you know that some of your plants can be planted now (April) – ie as soon as the ground can be worked? Check out the link for which plants fall in this category.
Hardening Off
Avoid shocking your seedlings by gradually moving them outside for a few hours at a time. Start them in a shadier spot and move slowly to direct sun to avoid burning.
Fertilizing Seedlings
Start to fertilize your seedlings once they have about 2-3 sets of leaves. Find out more in this resource.
Watering Seeds & Seedlings
Seeds and seedlings need to be kept moist but not washed away. Find the right balance.
MAINTAINING
YOUR PLANTS
Compost Use
How to use compost
Friends and Foes of Your Garden
Learn some of the insects (good and bad) you may encounter in the garden in this video
Watering Tips
Some general tips on how to keep your plants well-watered but not over-watered!
Garden Pests & Disease
Learn more about how to deal with common pests and disease in your garden
Common Pests in Calgary
Learn a bit more about common insects, animals, weeds & diseases you may encounter in the garden
Invasive Weeds of AB ID Guide
Learn which plants need to be removed from gardens before they take-over and damage ecosystem health
Tomato Plant Care
Deep watering, fertilization and pruning are all necessary for good production.
Pruning Tomatoes
Learn about different methods of tomato pruning
Pruning Cucumbers
Keep your cucumbers under control by pruning out suckers
ALL STAGES
Growing garlic
Learn how to grow hardneck garlic in the Calgary area. Note the fall planting date (Oct)
HARVESTING & PROCESSING
Harvesting garlic
Learn when and how to harvest your garlic
HARVESTING & PROCESSING

Making Minced Garlic, Garlic Salt, and Garlic Butter 
Learn what products you can make with garlic (or with herbs). Several other garlic processing videos can be found on the Society's Youtube as well.
HARVESTING & PROCESSING
Preserving Food
Visit this site for numerous tutorials about how to preserve the harvest of prairie gardens.
HARVESTING & PROCESSING
Freezing Vegetables
Simplest method to preserve some of the harvest – learn best practices.
WRAPPING UP
Preparing Your Garden for Winter
10 steps to get your garden ready for winter
More resources coming soon! Check back regularly for more learning.
---
Introductory Video
---
The Society thanks The City of Calgary for their support.
This program is offered in partnership with The City of Calgary.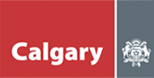 ---